Get Involved
GIVING THANKS(giving) Student RSVP
A Holiday Drive-Thru Food Pantry With Free Groceries for A Thanksgiving Feast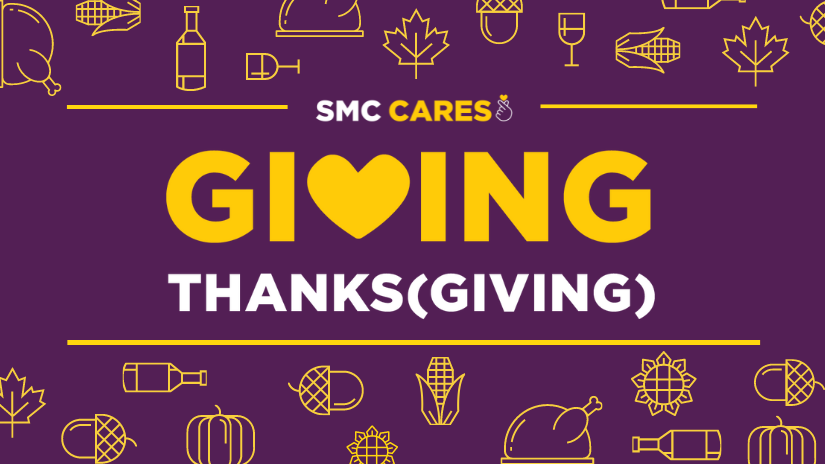 Thank you for your interest in GIVING THANKS(giving)!
We are pleased to announce that on Tuesday, November 22nd, SMC Foundation will be hosting a very special Thanksgiving Drive-Thru Grocery Give-Away from 10 a.m. - 5 p.m. We will be providing currently enrolled students with free holiday groceries to make your very own Thanksgiving feast!
Thanksgiving groceries will include the following items for 4-6 persons. Please note: Produce items may vary depending on availability.

Choice of either: Turkey, Vegetarian Loaf, or Kosher Turkey - One (1) per household
Fresh Potatoes
Fresh Yams
Fresh Green Beans
Fresh Cranberries
Dinner Rolls
(1) Pumpkin Pie
Recipes
and more...
Please fill out the form to RSVP by Friday, October 28th, 2022. After this date you can join the waitlist and still may be able to receive groceries if they become available due to cancellations.
If you have any questions, try reading our GIVING THANKS(giving) FAQ or email givingthanksgiving@smc.edu.
Please note: This offer is only available to currently enrolled SMC students.
Please make sure you are signed into your SMC email when accessing the Microsoft form. You will not be able to fill out the form if you are not signed into your SMC account. If you are having trouble, please try using a different browser or incognito window.
GIVING THANKS(giving) 2021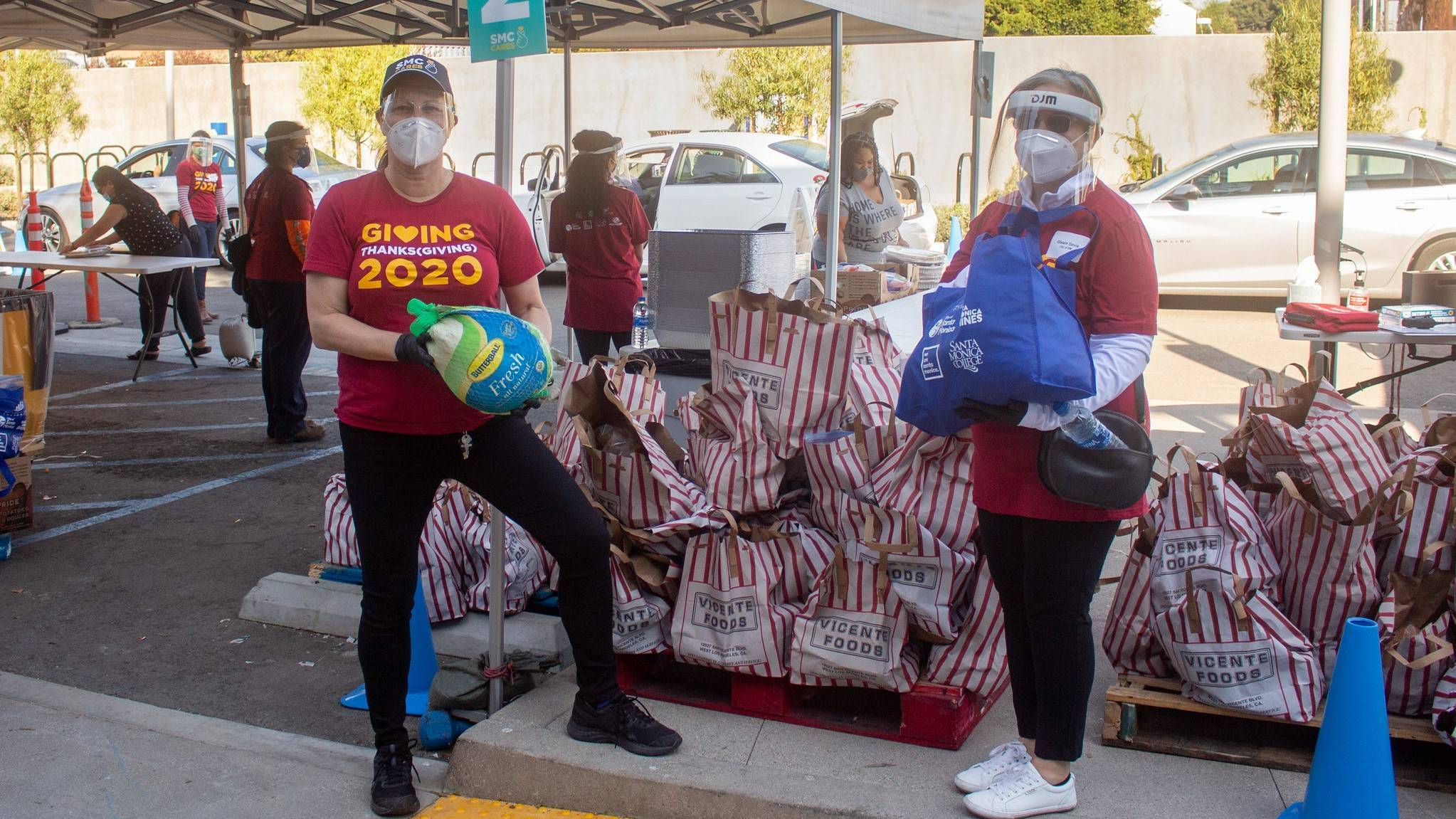 GIVING THANKS(giving) 2022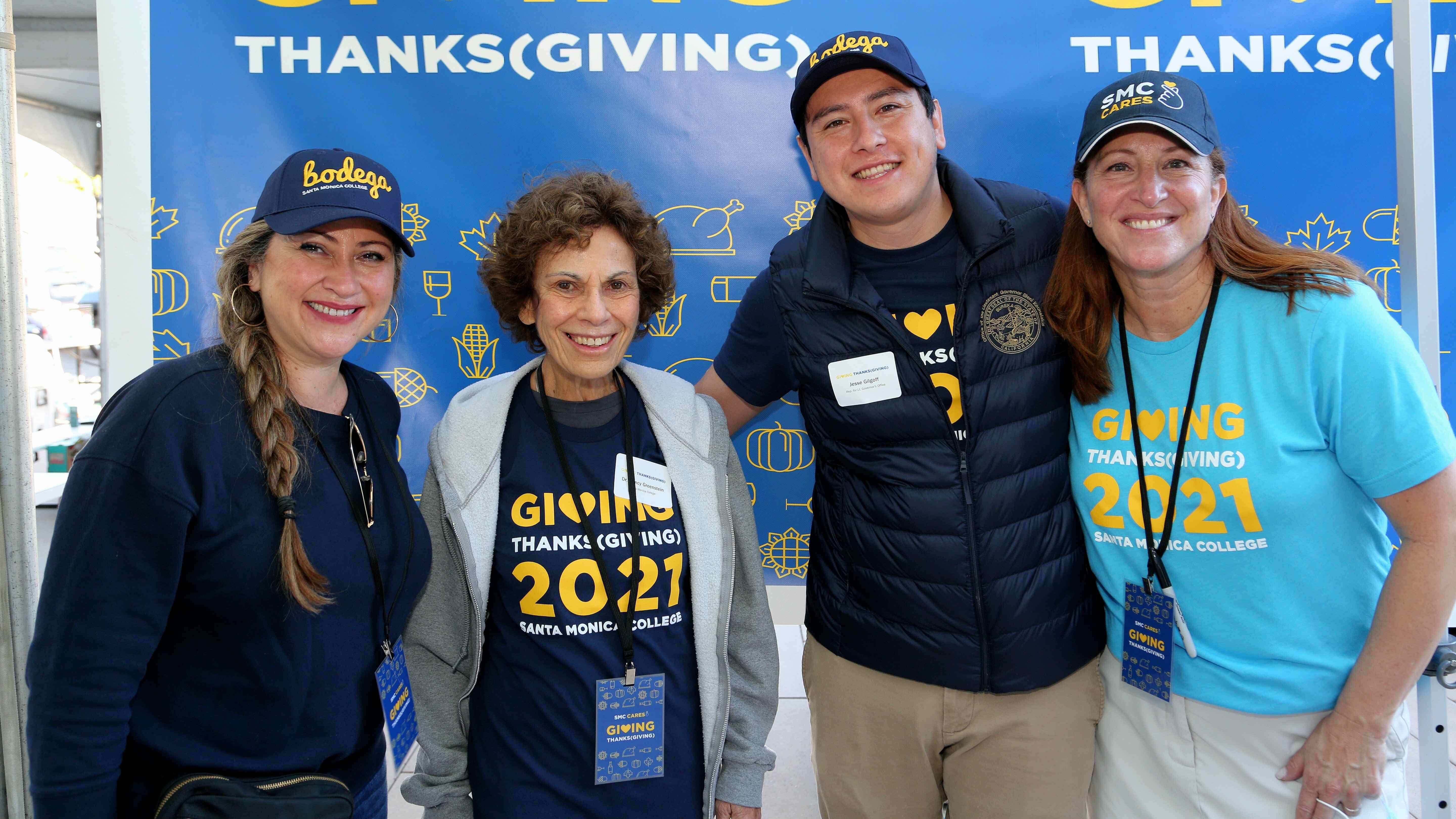 GIVING THANKS(giving) 2023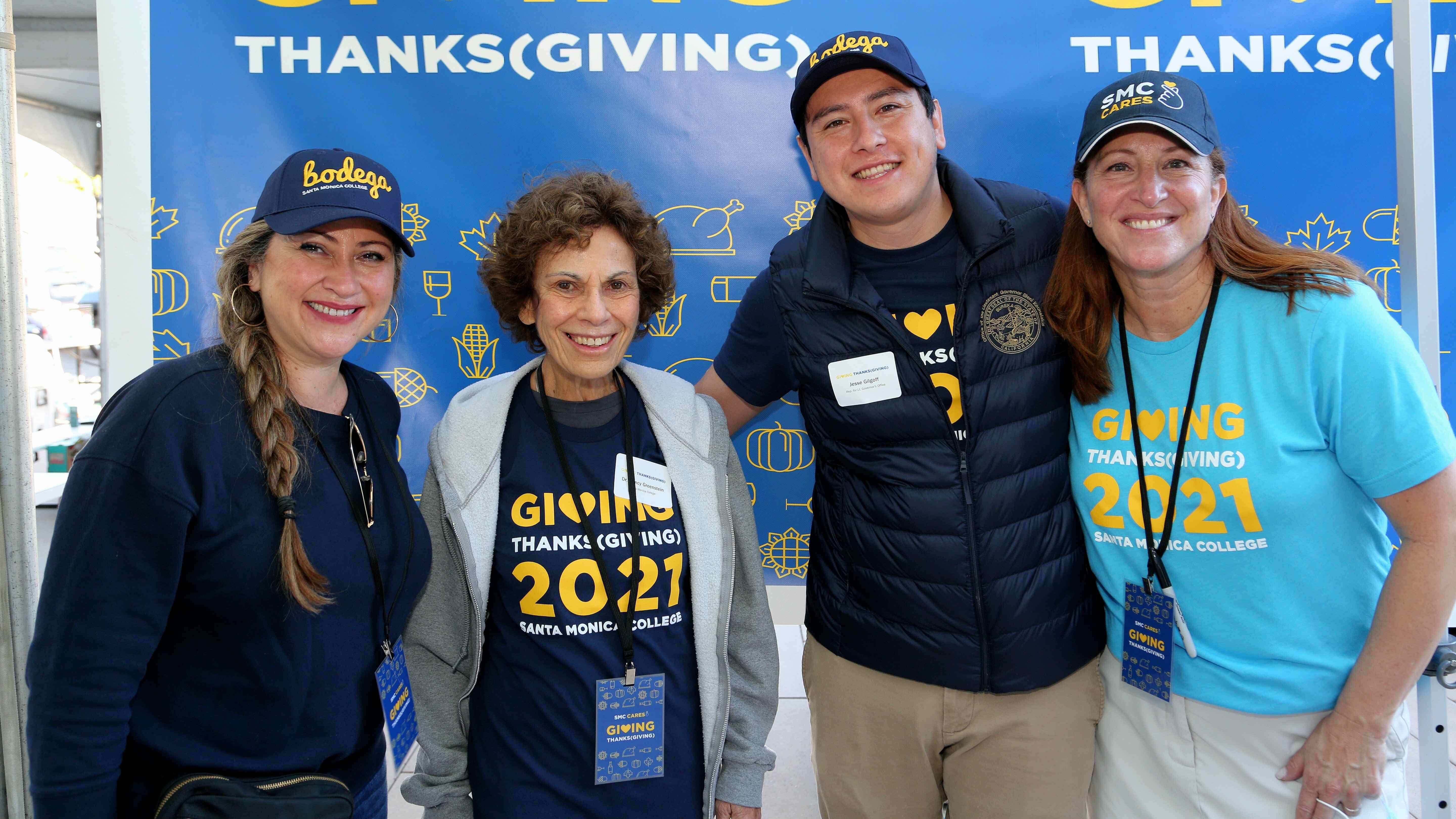 GIVING THANKS(giving) Highlights