Areas to Support
GIVING THANKS(giving)
Help provide our students with groceries for a special Thanksgiving Feast!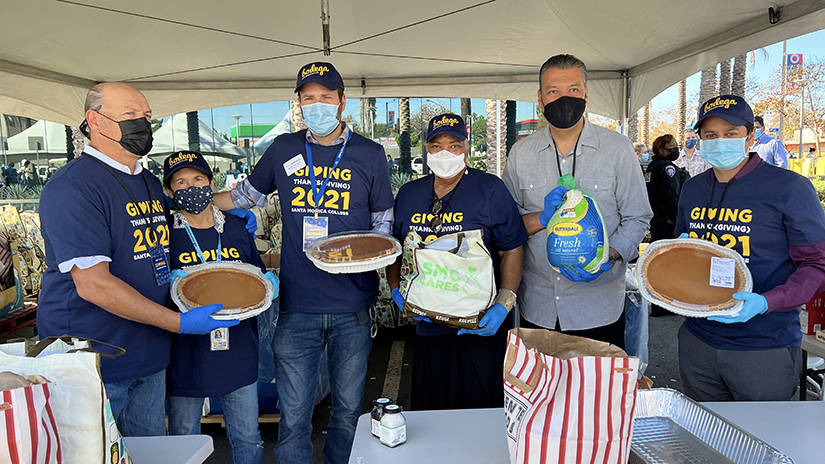 Giving Thanks(giving) Returns!
Giving Thanks(giving) 2022 will provide holiday groceries for SMC students who are struggling with food insecurity.
Today, the number of students who are food insecure continues to rise due in part to the pandemic and the high cost of living. In 2021, nearly 3 out of 5 college students experienced basic needs insecurity.
Students' basic needs include access to nutritious and sufficient food; safe, secure, and adequate housing—to sleep, to study, to cook, and to shower; healthcare to promote sustained mental and physical wellbeing; affordable technology and transportation; resources for personal hygiene; and childcare and related needs. - The Hope Center for College, Community, and Justice
Giving Thanks(giving) is just one of the ways your donations are deployed to support student's basic needs that help them succeed academically. Your generosity directly translates into degrees, careers, and dreams achieved.
Please help support our remarkable students year-round with food security
SMC Foundation is an IRS-recognized 501c3 organization, ID# 95-6047779
For donations by check, please make your check payable to:
The Santa Monica College Foundation
1900 Pico Blvd.
Santa Monica, CA 90405
On the memo line, please write: Giving Thanks(giving)