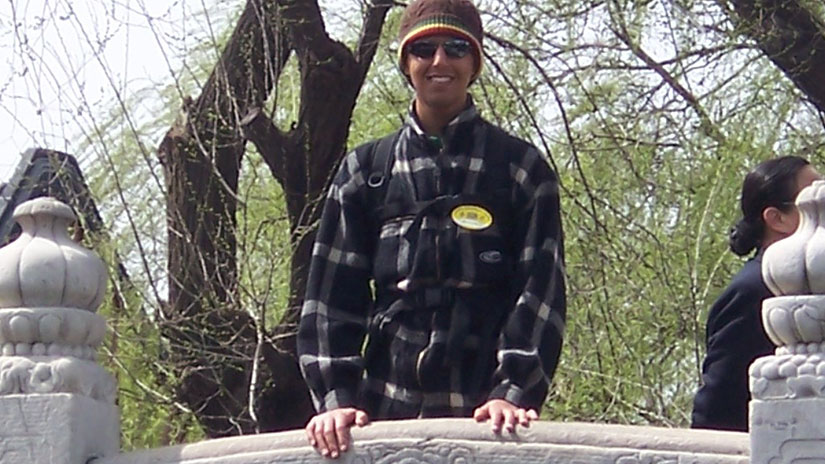 Ben studied art and glassblowing at Santa Monica College during some of the happiest days of his too brief life, creating art that matched his personality: charming, razor smart, colorful, darkly humorous and, perhaps above all: fearless.
In one of the last things he wrote, Ben described himself aptly as a "Passionate man."
Ben was born on June 6, 1987 in Santa Monica to Usha Raj and Jeff Sugar. From his very first breath, he was unique. He was a Montessori kid in Manhattan Beach until the age of 6, then attended Grand View School, Rolling Hills Preparatory School, and then Cushing Academy in Massachusetts, before graduating from Mira Costa High School in Manhattan Beach. Starting at age 6, he won awards for his artwork all throughout his schooling. Two of these awards include winning a prestigious Massachusetts state-wide competition with a self-portrait in oil, and a South Bay art competition with a pencil drawing. Ben, an explorer of inner space and inspired by the works of Carlos Casteneda, practiced Magical Passes with a group in Culver City. His best friend and confidant was his younger brother Daniel.
Since 2008, the Benjamin Raj Sugar Memorial Art Scholarship, established by his family and friends, has given a cash award to one talented SMC Fine Arts student whose life and work best exemplify Ben's qualities.
As the Huichol people suggest: Ben has now joined his ancestors and has become one of them. His daring artwork and lively spirit continue to touch all of us who knew and loved him.
For donations by check, please make your check payable to:
The Santa Monica College Foundation
1900 Pico Blvd.
Santa Monica, CA 90405
On the memo line, please write: Benjamin Raj Sugar