Scholarships
Give to an Existing Scholarship
How to Give to an Existing Scholarship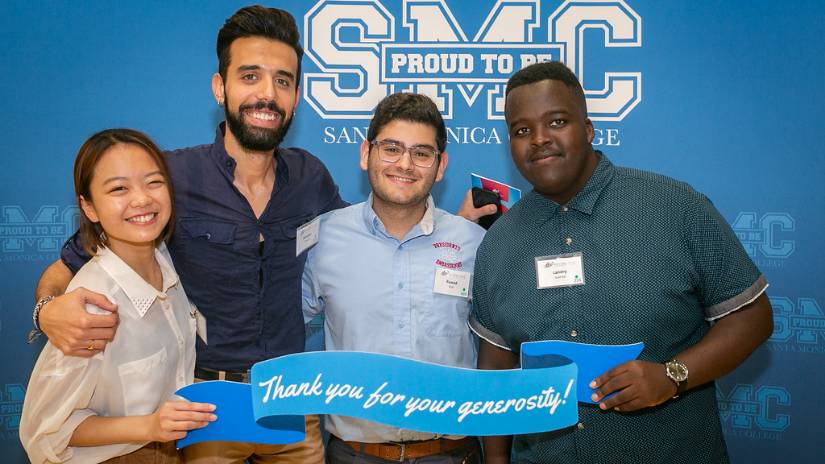 Donate to an Existing Scholarship
Your gift to an existing scholarship can help increase the number of students receiving a scholarship each year, increase the amount of the award, and even help fund the transition of an annual scholarship to an endowed scholarship. Consider giving to one of the highlighted existing scholarships below or if you know the scholarship you'd like help fund follow the directions below. To search scholarships or to find an area to support click here
View Existing Scholarships
Find Existing Scholarships in the SMC Scholarship Universe
If the scholarship you wish to donate to is not listed above, please follow these instructions in the form below to designate your donation.
After choosing your donation amount, please select Please click here if you would like to designate this gift to a specific scholarship.
Under the section labeled I would like my donation, please select, to benefit.
Type the name of the scholarship into the box labeled Name of Scholarship.
Donations to Santa Monica College Foundation are tax deductible.
SMC Foundation is an IRS-recognized 501c3 nonprofit organization, ID# 95-6047779.