Get Involved
GIVING THANKS(giving) Staff Sign-up
We NEED your help in Packing and distributing thousands of FREE bags of holiday groceries for this year's GIVING THANKS(giving).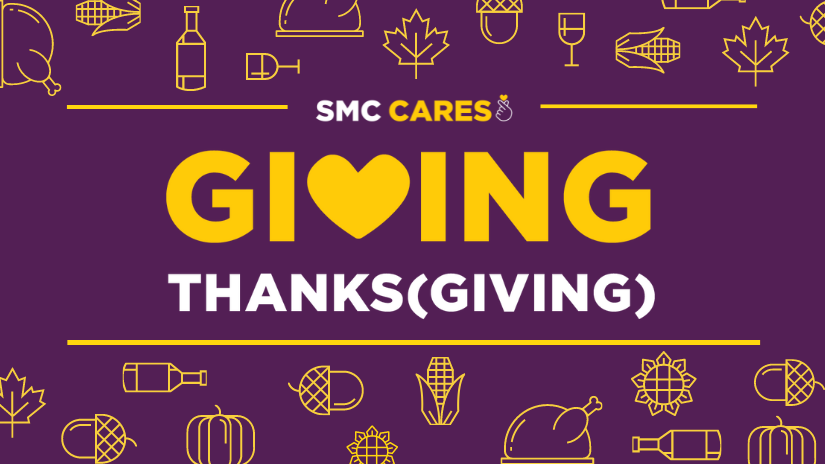 Thank you for your interest in volunteering!

The multi-day GIVING THANKS(giving) event will be extra special for our SMC students, ensuring that they receive extra support with holiday groceries.

This drive-thru event will take place at SMC's Main Campus in Lot #1 on the east side of the Student Services Building. And yes! You can sign-up for more than one shift (and on more than one day)! Times of actual shifts are listed on the sign-up form.

Pre-Event
Monday, November 21st
Prep, Packing & Stuffing

Event #1
Tuesday, November 22nd
Holiday Grocery-Giveaways

Event #2
Wednesday, November 23rd
Hot-meal Giveaways

GIVING THANKS(giving) would not be possible without your dedication and support.
All event staff are required to adhere to all necessary SMC COVID safety protocols.

SPONSOR A STUDENT'S HOLIDAY DINNER
Can't be with us in person? Consider sponsoring an SMC student by donating today.
QUESTIONS?
Email Socrates Manuel at Manuel_Socrates@smc.edu


GIVING THANKS(giving) Highlights